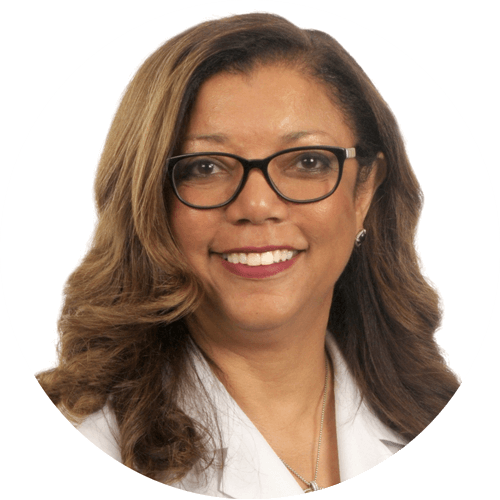 Gloria Ríchard-Davis, MD, MBA
Transformative healthcare leader, renowned women health expert, certified, experienced fierce health equity advocate, DEI specialist, award winning researcher.
Executive Director at UAMS Division for Diversity, Equity and Inclusion and tenured professor in the Department of Obstetrics and Gynecology. Board certified in obstetrics and gynecology and reproductive endocrinology and infertility. Certified in diversity and inclusion. Executive leadership in academic medicine (ELAM) trained and an executive MBA in healthcare. Innovative and visionary healthcare administrator and key opinion leader/professor with over 25+ years' experience in women reproductive health with a holistic approach to healing. Fierce advocate, speaker, trainer and a proven leader in diversity, equity and inclusion focused on diversification of the healthcare work force by leveraging effective multi-disciplinary partnerships and optimization of resources. Exceptional teacher, mentor and sponsor striving to facilitate learners reaching their pinnacle. Experienced equity and health disparities researcher focused on reproductive conditions that disproportionately impact women of color. Extensive clinical trials investigator experience in women health. Served on corporate boards and Pharma data and safety monitoring board.
Former Chair, Meharry Medical College, Department of Obstetrics and Gynecology. Leadership positions held in medical professional societies, including the American Society of Reproductive Medicine (ASRM), the North American Menopause Society (NAMS), and the American College of Obstetrics and Gynecology (ACOG). Oral board examiner for ABOG. Recognized nationally as a leader in women's health experienced consultant and advisor to many professional organizations and corporations. Established culinary medicine program at UAMS.
Servant leader. As a member and officer in the Little Rock Chapter of Links, Inc serves our underserved communities, specifically communities of color focused on supporting women and children.
Dr. Rodney Davis, my husband and lifelong partner have done multiple medical mission trips to eastern and western Africa. We hope to continue this work in retirement.