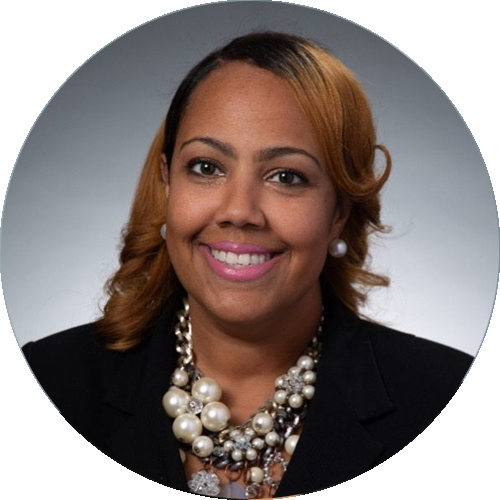 Dr. Brandi Allen is a fellowship-trained healthcare executive with 15+ years of progressive management experience in healthcare administration. She currently serves as Assistant Vice President of GME & UME at WellStar Health System. In this role, Dr. Allen oversees the day-to-day operations of the Office of Academic Affairs, managing the GME, UME, Academic Partnerships, The Wellstar Center for Healthcare Simulation, Library Services, Continuing Medical Education, and Continuing Nursing Education departments. Brandi was instrumental in the development of the Office of Academic Affairs, which trains nearly 275 residents/fellows annually while placing over 10,000 students with 300,000 contact hours a year. Dr. Allen leads a multi-disciplinary team to develop and execute strategy around major academic partnerships, accredited training programs, and pipeline initiatives to advance Wellstar's academic enterprise goals.
A native of Charleston, SC, Brandi is a graduate of the University of South Carolina with a Bachelor of Arts in Experimental Psychology with an emphasis in Health Promotion, Education, and Behavior and holds both a Masters and Doctorate in Healthcare Administration. Brandi has held numerous executive positions within healthcare organizations and is a proven leader in operational excellence, clinical outcomes, evidence-based medical practice, adult education, and start-up programs.
In 2012 Crain's Detroit Business recognized Brandi as one of the 20 Executives in their 20's, the first-ever healthcare recipient. Brandi is a wife and a mother of three beautiful children who is personally devoted to community outreach and service in both her professional and personal life.